Lexington Pressure Washing Services You Can Depend On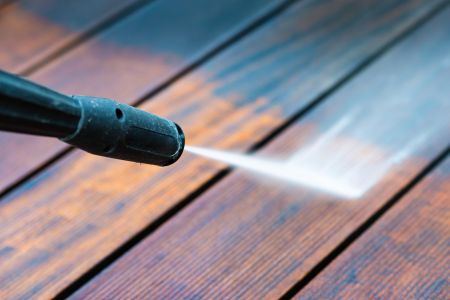 Any pressure washing job you need for your Lexington property, we'll be sure to give you a gorgeous finish when we're through! Our pressure washing professionals know how to get the job done well, keeping your property in prime condition!
Restore your Lexington Property's Beauty With A Pressure Washing
Don't let the elements take their toll on your home, protect the longevity of your Lexington property with our pressure washing service. Not only that, but by investing in pressure washing and cleaning, you invest in your property's future. Our pressure washing service can clean your home's exterior by washing away dirt and contaminants. It's always a good idea to give your exterior a thorough washing to protect from encroaching growth, equally as crucial for protecting the longevity of your property.
Protect your Lexington Home With A Roof Cleaning and House Washing
One of the best services we offer is our house washing service. When you own property, you are essentially investing with that land, and like any investment, you'll want to ensure it retains its value over time. By actively keeping your Lexington property in order with simple cleanings and maintenance, you are protecting your investment and saving money in the long run. Pressure washing is one of the best and most effective ways to keep your property clean while rejuvenating and potentially raising your Lexington home's curb appeal and value.
Pressure Washing Can Protect Your Health
Not only do dirt and mildew hurt your home's appearance, but they could potentially endanger the health of the people living in it. When contaminants fester on your home's exterior and aren't cleaned, they will continue to spread and potentially grow into the structure itself and weaken it. Furthermore, these contaminants will spread into the interior of your house and can even reach your living area or ventilation system, which can cause you or your loved ones to become very sick. Especially during the spring, when pollens, spores, and new growths are at their peak, it's essential to clean them off your home with a pressure washing to prevent them from spreading any further.
The Importance Of Giving Your Lexington Home a Roof Cleaning
Even if your Lexington house is in good condition, washing the pollen off your home can help reduce allergies that run rampant during the season and keep the sniffles and coughing to a minimum. Dirt and mildew can also affect your roof, so it's essential to get your roofs cleaned. Our pressure washing technicians who have experience cleaning areas like the roof will detail your roof cleaning safely. Do you think it's time to book your pressure washing service? Then call us today!
Our Latest Projects in Lexington, SC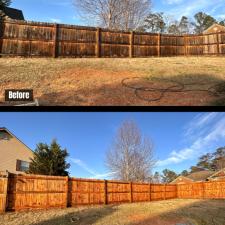 Wood Cleaning in Lexington, SC
Pressure washed this fence and applied wood sealer to it to protect it from the elements! Fence Cleaning and Staining Location: Lexington, SC […]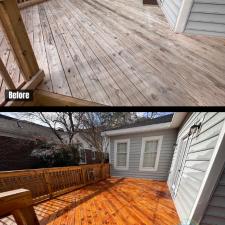 Deck Staining in Lexington, South Carolina
We pressure washed and cleaned this deck to perfection! After it dried, we decided to wood stain with an oil based semi transparent which made it pop in color and protect the wood! Deck Staining Location: Lexington, SC […]
There are currently no reviews or testimonials; check back soon!
Articles & Tips
The Importance of Professional House Washing: Enhancing Curb Appeal and Preserving Structural Integrity

As homeowners, we invest considerable time and effort in maintaining our houses. From regular cleaning and maintenance to interior renovations, we strive to create a comfortable and visually appealing living environment. However, one crucial aspect that often goes overlooked is the exterior of our homes. Over […]

Pressure Washing Safety

When it comes time to give your property its pressure washing, it's always best to hire a professional who can do the work quickly, effectively, and above all, safely. However, maybe you feel the job is something you can handle yourself, and you want to do […]