Roof Cleaning To Safely Care For Columbia Roofs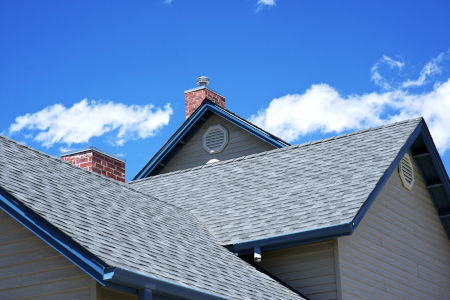 Use a professional such as Douglas Co Power Washing for your roof cleaning needs in Columbia and nearby areas. We are trained in low-pressure methods that prevent damage to your roof while working from the roof but mostly the ground. This helps curb any potential injury to the technician but still provides the thorough and effective service you want when having your roof cleaned.
Low-Pressure: The Key to Safely Cleaning Your Roof
So many homeowners are injured each year in ladder accidents; these statistics cover falls and faulty handling of ladders that result in severe injury or death. It is not only hazardous to get a ladder and climb atop your roof, but it may also not yield the results that you would get from a professional pressure washing service. Leave the job to roof cleaning professionals who will safely clean your roof with soft washing without injury or damage to your property.
Extend the Life of Your Roof
When you leave dirt and debris to rot and collect on your roof, it can adversely affect the waterproofing capability of your roofing system. Not only can it compromise the structural integrity of your roof, but it can also result in mold, fungi, and mildew growth in your home, posing a severe health hazard for you and your family. Mold growth in your roofing system is a severe problem.
If not appropriately addressed, it can quickly spread to other parts of your home as well. When you keep your roof clean and well maintained with our roof cleaning service, you're ensuring that it will stay strong for years to come. It's also a good idea to have a gutter cleaning to maintain your roof, as proper drainage is key to preventing water damage. Keep your roof in tip-top condition at all times and avoid costly repairs and replacements for the years to come.
Increased Curb Appeal
Anything that helps your home's curb appeal is a good thing; a roof cleaning will increase its curb appeal, which can have a favorable impact on your home's resale value if you ever decide to sell Today's potential buyer looks for signs that a house is being taken care of and well-nurtured- including maintaining the roof.
The general aesthetic appeal of your home often plays a vital role in determining its market value. When you keep your roof in pristine condition, you're essentially making your home look as appealing as possible. This simple step will boost the curb appeal of your home to a whole new level.
No Expensive Repairs or Replacements
When it comes to money, cleaning your roof costs less than getting your roof replaced or repaired. Why wouldn't you want to protect it from deterioration and decay? In most cases, you only need to clean your roof to restore its beauty and remove harmful contaminants, like algae, mold, and mildew, from its surface. By using our Columbia pressure washing service, you'll be making a prudent investment in maintaining your home!
Articles & Tips
The Importance of Professional House Washing: Enhancing Curb Appeal and Preserving Structural Integrity

As homeowners, we invest considerable time and effort in maintaining our houses. From regular cleaning and maintenance to interior renovations, we strive to create a comfortable and visually appealing living environment. However, one crucial aspect that often goes overlooked is the exterior of our homes. Over […]

Pressure Washing Safety

When it comes time to give your property its pressure washing, it's always best to hire a professional who can do the work quickly, effectively, and above all, safely. However, maybe you feel the job is something you can handle yourself, and you want to do […]