House Washing Professional To Upgrade Your Columbia Home's Curb Appeal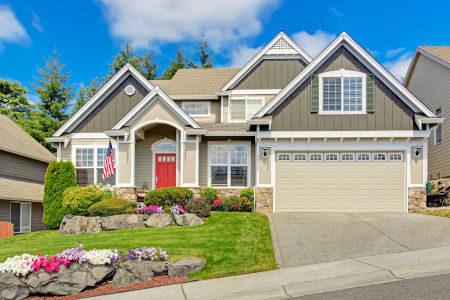 Maintaining the outside of your home is just as important as cleaning the inside. Elevate and preserve your home's curb appeal with our professional house cleaning service!
Exterior Home Cleaning
Rejuvenate your house's appearance with our house washing service in Columbia, SC. Just call 803-999-7388 for more information or to schedule your pressure washing service today!
The Douglas Co Power Washing provides pressure washing for Columbia to keep your house looking its best. Our experienced technicians use high-end equipment to thoroughly remove stubborn dirt and grime from your exterior.
Maintain Your Property's Value
House washing not only keeps your home looking its best, but your neighbors will appreciate it reflecting on the community. A well-maintained home not only discourages criminal activity but can sometimes raise the value of the property and even the entire neighborhood!
Protect Your Home's Structure
Mold and mildew can accumulate quickly, especially in the hot, muggy summer months. If left unattended, it can cause permanent discoloration and degradation to your home. Instead of paying for costly repairs down the road, have us clean your home's exterior and maintain your property's condition for much cheaper!
Protect You And Your Family's Health
Pressure washing can prevent potential contaminants in your home. If left unmaintained, contaminants can spread and ultimately reach the inside of your house and attic. Growths such as:
Spores
Bacteria
Mold
Mildew
Algae
These can get into your ventilation systems and compromise the air you breathe. Poor conditions and gradual deterioration of your home's structure is also a draw for insects which only aid the spread of contaminants! With our detailed house washing, we'll stop the growth right in its tracks and help keep your home and family safe and healthy.
Rust Removal
Are you seeing orange stains appearing on your house? If so, let us clean them for you as soon as possible! Rust stains are often caused by mineral-saturated water and can be extremely difficult to move if left unattended for too long. Even if there's no actual damage to your home's structure, these unsightly stains will give the impression your house is deteriorating and can seriously lower the appeal of your property! Destroy those stains and protect your home's value; give us a call to schedule your pressure washing today!
Top It Off With A Roof Cleaning
Get a roof cleaning alongside your house washing to have a clean exterior all around! Just like your home's exterior, getting your roof cleaned not only gives it a newer appearance but helps prevent it from decaying due to mold and mildew. Replacing and repairing your roof isn't cheap, but our roof cleaning service is!
Call For Your House Washing Today
Ready to have your house looking its best, perhaps even best in the neighborhood? Our experienced team of technicians is prepared to give you the best service around. Call today for more information and get a free estimate with no-obligation quotes. See how beautiful your home can look with our professional house washing!
Recent House Washing Projects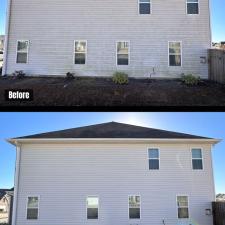 Pressure Washing in Columbia, SC
We pressure washed (soft washed) this home that was getting ready to hit the market for sale. Made it look new again! Service: Pressure Washing Location: Columbia, SC […]
Articles & Tips
The Importance of Professional House Washing: Enhancing Curb Appeal and Preserving Structural Integrity

As homeowners, we invest considerable time and effort in maintaining our houses. From regular cleaning and maintenance to interior renovations, we strive to create a comfortable and visually appealing living environment. However, one crucial aspect that often goes overlooked is the exterior of our homes. Over […]

Pressure Washing Safety

When it comes time to give your property its pressure washing, it's always best to hire a professional who can do the work quickly, effectively, and above all, safely. However, maybe you feel the job is something you can handle yourself, and you want to do […]