Top Pressure Washing Specialists Serving West Columbia, SC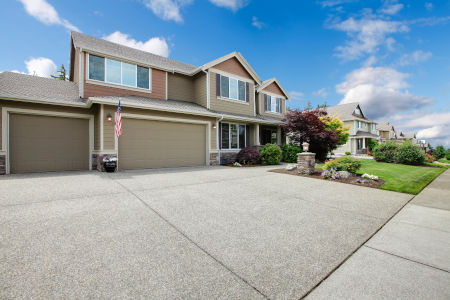 It can be difficult and dangerous to operate pressure washing equipment unless you're familiar with it, so why not recruit professionals with plenty of experience? Have your West Columbia property refreshed with Douglas Co Power Washing pressure washing professionals!
Why A Pressure Washing Is Good For Your West Columbia Property
It's easy to overlook the cleaning of your home's exterior, but just like cleaning the interior of your home, house washing is equally as crucial since it protects not only the wellbeing of your home but also the well-being of its occupants. It's essential if you're looking to sell or rent out your West Columbia property as seekers will be more drawn to a home with a well-kept and cleaned exterior over one that looks worn and dirty. Just like your home, pressure washing your driveway, patio, or fence is also a great way to beautify your home while protecting said structures from potential decay and deterioration.
Give Your West Columbia Home A House Washing
Pressure Washing is one of the best and most environmentally friendly ways of keeping your home clean and free from dirt and contaminants. It's always wise to actively maintain the cleanliness of your property regardless of how much or how little you have on it, as frequent cleanings in the future can help prevent costly repairs and replacements down the road. The value of your home can also benefit from house washing as a clean home has a greater curb appeal than a poorly maintained one. If you plan on selling or renting out your West Columbia home in the near future, there's no better way to grab the attention of seekers than giving your home a fresh, pressure-washed exterior.
Prevent Contaminants From Spreading Around Your Property
Pressure washing is one of the best and most cost-effective methods of cleaning your property while also ensuring its well-being. Dirt, pollen, mildew, and algae regularly accumulate on the outside of your home over time and can cause significant damage if left unchecked for too long. Shaded and wet areas are also prime locations for mold, mildew, and algae accumulation and can cause considerable damage if left unchecked. At best, they are unsightly and can cause stains to seep into your home's exterior, but at worst, they can be hazardous to the health of the home's occupants.
Why Roof Cleanings Are Important For Your West Columbia Home
These growths not only threaten to deteriorate your walls but your roof as well. It can attract pests like insects and even rodents with time, leading to more costly home repairs. With our roof cleanings, we remove these growths early before they can affect your home's appearance and spread disease and bacteria. A clean and dirt-free home is always an attractive sight on any street and is pivotal to maintaining your home's curb appeal and protecting its value, so call us today to give your West Columbia property the cleaning it deserves!
There are currently no reviews or testimonials; check back soon!
Articles & Tips
The Importance of Professional House Washing: Enhancing Curb Appeal and Preserving Structural Integrity

As homeowners, we invest considerable time and effort in maintaining our houses. From regular cleaning and maintenance to interior renovations, we strive to create a comfortable and visually appealing living environment. However, one crucial aspect that often goes overlooked is the exterior of our homes. Over […]

Pressure Washing Safety

When it comes time to give your property its pressure washing, it's always best to hire a professional who can do the work quickly, effectively, and above all, safely. However, maybe you feel the job is something you can handle yourself, and you want to do […]