Go-To Commercial Pressure Washing For Your Columbia Business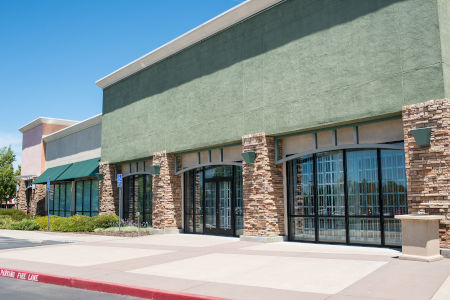 Providing the best commercial pressure washing in the Columbia area, we're ready to give your business the boost it deserves! Commercial locations are areas where there is a lot of activity and foot traffic. All kinds of dirt or grime are collected there should be cleaned regularly so that the people visiting won't be put-off by your business' appearance. Let us take care of your business with Columbia pressure washing professionals who will have your business looking its best.
Business Exterior Surface Cleaning
Office buildings and outdoor malls get a lot of dirt buildup, especially due to weather conditions and foot traffic, so these areas require frequent concrete cleaning and a lot of maintenance. On top of that, there is a higher chance for litter to accumulate in areas with high traffic, like malls or office buildings. Debris like gum can ruin the aesthetic of your business walkways and put off visitors.
Additionally, a dirty business can be a hazard to your employees and clientele. Dirt concrete can rust over time and even affect the structure of your business, which can lead to even more problems that are costly to fix. If water seeps into cracks or potholes, it can cause water pressure to build on the foundation. This can then result in the foundation cracking or moisture getting into the basement.
Plants can grow in cracks and openings in corroded concrete and walls and cause the holes to open up even further. Large holes also allow insects and potentially rodents to more easily enter your property, bringing with them several types of contaminants. Our pressure washing professionals can ensure your business not only looks beautiful but stays beautiful by helping to prevent deterioration.
Schedule Your Commercial Pressure Washing Today
Your commercial building and property are essential investments, and each location has unique needs, but every business can benefit from a commercial pressure washing. Whether your building is large or small, our commercial pressure washing service can brighten up your business. Whatever the exterior your business has that needs to be cleaned, our commercial pressure washing specialists can handle it.
We can clean parking garages, sidewalks, entryways, patios, and any other outdoor surface that needs good pressure washing. By hiring our professional commercial pressure washing specialists, you can rest easy knowing we will make your building and property look new.
Articles & Tips
The Importance of Professional House Washing: Enhancing Curb Appeal and Preserving Structural Integrity

As homeowners, we invest considerable time and effort in maintaining our houses. From regular cleaning and maintenance to interior renovations, we strive to create a comfortable and visually appealing living environment. However, one crucial aspect that often goes overlooked is the exterior of our homes. Over […]

Pressure Washing Safety

When it comes time to give your property its pressure washing, it's always best to hire a professional who can do the work quickly, effectively, and above all, safely. However, maybe you feel the job is something you can handle yourself, and you want to do […]