Blythewood's Go-To For Pressure Washing Services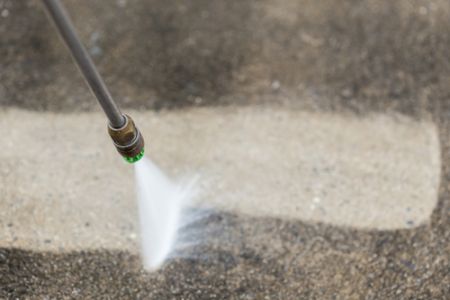 Have Douglas Co Power Washing professionals take care of all your cleaning needs! We dedicate ourselves to providing the best quality pressure washing service you could search for your Blythewood property. Our experienced professionals will get the work done safely and effectively.
Is It Time To Give Your Blythewood Property A Pressure Washing?
Your Blythewood properties are always susceptible to damage from the elements. Weather and sun can deteriorate your property over time. Giving your property regular cleanings is the best way to ensure your home stays beautiful for a long time. With a pressure washing, you'll see the mildew algae and grime collected on your home's exterior disappear.
Take Care Of Your Blythwood Home With A House Washing And Roof Cleaning
The best way to keep your Blythewood home looking beautiful is with our house washing service. Water that accumulates on your home can lead to the degradation of your home by causing stains and possible structural damage. By permitting grime, dirt, and other contaminants to remain on your home, you risk not only sullying your home's appearance, but your property becomes more susceptible to damage in the long run. If your roof is also dirty, it can lead to the deterioration of your property. Instead of trying to clean your roof yourself, which can be extremely dangerous, have a professional do a roof cleaning for you.
Eliminating Dangerous Growths From Your Home
Mold deteriorates wood, paint, finishes, and even concrete coatings if it's not properly maintained. Mold also damages painted surfaces and concrete coatings like cool concrete if left unchecked for long periods. Cracks, in particular, can lead to deterioration since dirt and contaminants can more easily remain and fester in them than on open or flat surfaces. Pressure washing gives your house a makeover without having to spend money on repairs and renovations.
Protecting Your Home's Curb Appeal
When you remove the dirt and stains on your home, it not only refreshes your house but protects it from losing its appeal. Pressure washing can make a huge difference in your home's curb appeal and even improve the value of your home. Even if you have the most beautiful home in the Blythewood area, it never hurts to make sure it stays that way with proper maintenance and cleaning, and our pressure washing service can provide just that. Plus, if you're looking to sell or rent your home, there's no better way to raise its appeal, making it much more attractive to potential buyers or renters. Not only do you get to enjoy a clean home, but your neighbors will appreciate having a responsible homeowner in their community. Give us a call today for a free quote and get your pressure washing service booked now!
There are currently no reviews or testimonials; check back soon!
Articles & Tips
The Importance of Professional House Washing: Enhancing Curb Appeal and Preserving Structural Integrity

As homeowners, we invest considerable time and effort in maintaining our houses. From regular cleaning and maintenance to interior renovations, we strive to create a comfortable and visually appealing living environment. However, one crucial aspect that often goes overlooked is the exterior of our homes. Over […]

Pressure Washing Safety

When it comes time to give your property its pressure washing, it's always best to hire a professional who can do the work quickly, effectively, and above all, safely. However, maybe you feel the job is something you can handle yourself, and you want to do […]