About Douglas Co Power Washing - A Reputable Columbia Pressure Washer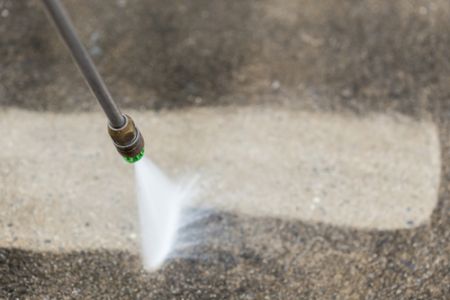 Here at Douglas Co Power Washing, we provide detailed and efficient pressure washer service to our clientele. We offer pressure washing in Columbia and the surrounding areas and strive to build a trusting relationship with our customers through excellent service and customer care.
What We Offer
All of our technicians in Columba are experienced professionals that use powerful pressure washers to give you the quality cleaning you're looking for and then some. We provide a variety of pressure washing services including:
House Washing
Driveway Washing
Deck Washing
Fence Washing
Roof Cleaning
Gutter Cleaning
Concrete Cleaning
Commercial Pressure Washing
We pride ourselves on customer satisfaction and a personal pressure washing experience. We use the best quality pressure washer equipment in the industry to clean any surface you need. We believe having a pressure washer specifically designed for certain jobs is the best way to give the most thorough cleaning to help keep your property in good shape for a long time. Whether it's your sidewalk or a roof cleaning, we promise to rejuvenate your home with our professional pressure washing service!
Articles & Tips
The Importance of Professional House Washing: Enhancing Curb Appeal and Preserving Structural Integrity

As homeowners, we invest considerable time and effort in maintaining our houses. From regular cleaning and maintenance to interior renovations, we strive to create a comfortable and visually appealing living environment. However, one crucial aspect that often goes overlooked is the exterior of our homes. Over […]

Pressure Washing Safety

When it comes time to give your property its pressure washing, it's always best to hire a professional who can do the work quickly, effectively, and above all, safely. However, maybe you feel the job is something you can handle yourself, and you want to do […]