The Importance of Professional House Washing: Enhancing Curb Appeal and Preserving Structural Integrity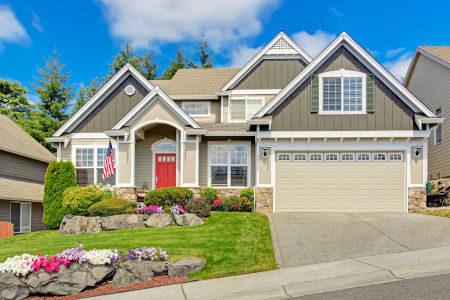 As homeowners, we invest considerable time and effort in maintaining our houses. From regular cleaning and maintenance to interior renovations, we strive to create a comfortable and visually appealing living environment. However, one crucial aspect that often goes overlooked is the exterior of our homes. Over time, dirt, grime, and other contaminants accumulate on the surfaces, diminishing the overall curb appeal and potentially causing damage. This is where professional house washing services play a vital role. In this article, we will explore the importance of professional house washing in enhancing curb appeal and preserving the structural integrity of your home.
Restoring Curb Appeal
Removing Stubborn Stains and Dirt:
One of the primary benefits of professional house washing is the removal of stubborn stains and accumulated dirt from the exterior surfaces. Over time, houses can become discolored due to environmental factors such as pollution, mildew, mold, algae, and bird droppings. These unsightly stains can significantly impact the curb appeal of your property, giving it a worn-out and neglected appearance. Professional pressure washing services employ specialized equipment and cleaning solutions to effectively eliminate these stains, restoring the original beauty of your home.
Enhancing Visual Appeal:
In addition to eliminating stains, professional house washing can bring a new lease of life to the exterior of your home. The high-pressure water streams used in the process reach deep into the pores of various surfaces, including siding, decks, driveways, and fences. This thorough cleaning removes accumulated grime, moss, and other contaminants, revealing the true colors and textures of your property's exterior. The result is a rejuvenated and visually appealing home that stands out in the neighborhood.
Preserving Structural Integrity
Preventing Damage from Mold and Mildew:
Mold and mildew growth on the exterior surfaces of your house not only detract from its appearance but can also cause severe damage over time. These organisms thrive in damp environments and can penetrate porous materials like wood and concrete, leading to rot, decay, and structural compromise. Professional house washing, performed by trained experts, ensures that mold and mildew are eradicated, preventing potential long-term damage and preserving the structural integrity of your home.
Extending the Lifespan of Exterior Surfaces:
Your home's exterior surfaces, such as siding, roofs, and decks, are exposed to harsh weather conditions, UV radiation, and other environmental elements on a daily basis. Over time, this exposure can cause deterioration, fading, and premature aging of these surfaces, leading to costly repairs or replacements. By scheduling regular professional house washing, you can remove accumulated dirt, algae, and other contaminants that accelerate the aging process. This preventative maintenance helps extend the lifespan of your exterior surfaces, saving you money in the long run.
Expert Pressure Washing For Your Home Sweet Home
While many homeowners focus on interior renovations and upkeep, neglecting the exterior of your home can have significant consequences. Professional house washing offers a range of benefits, from restoring curb appeal and enhancing visual appeal to preserving the structural integrity of your property.
By investing in professional services, you can effectively remove stubborn stains, eliminate mold and mildew, and extend the lifespan of your exterior surfaces. With a revitalized and well-maintained home, you can take pride in its appearance and enjoy a welcoming ambiance for years to come. Douglas Co Power Washing is the reliable pressure washing resource you need. Contact them for house washing in Columbia.
Articles & Tips
The Importance of Professional House Washing: Enhancing Curb Appeal and Preserving Structural Integrity

As homeowners, we invest considerable time and effort in maintaining our houses. From regular cleaning and maintenance to interior renovations, we strive to create a comfortable and visually appealing living environment. However, one crucial aspect that often goes overlooked is the exterior of our homes. Over […]

Pressure Washing Safety

When it comes time to give your property its pressure washing, it's always best to hire a professional who can do the work quickly, effectively, and above all, safely. However, maybe you feel the job is something you can handle yourself, and you want to do […]